Home - Accentuate Symposium
Welcome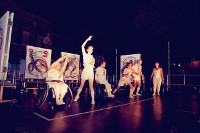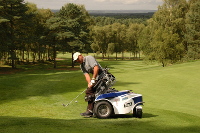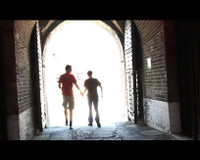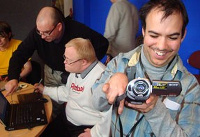 Accentuate is an incubator for ideas and a producer and commissioner of projects which challenge perceptions of disability within society.
Accentuate also provides practical training and guidance, ignites debate and leads cultural celebration and discussion. Deaf and disabled people are at the heart of Accentuate, whether they lead projects or are commissioned to make groundbreaking work.
Accentuate, is a programme which operates as part of Screen South, a cultural development agency based in Folkestone. Accentuate has been funded by Legacy Trust UK, creating a lasting impact from London 2012 by funding ideas and local talent to inspire creativity across the UK. You can find out more about Accentuate on our website www.accentuateuk.org.
Accentuate is partnering with The University of Brighton to bring together leaders within the cultural sector to discuss "One year on from the Paralympic Games – what is the positive legacy for the Cultural Sector and what are the challenges and opportunities ahead of us?"
The Paralympic Games offered a platform to profile disabled athletes at a level that had never been seen before. Public attitudes were noticeably shifted, along with the sort of media attention which moved us from "tragic and brave" towards genuine discussion about sporting talent. There was also a spotlight on creative talent, through the Cultural Olympiad events along with the spectacular opening ceremony for the Paralympic Games. The future looked bright. So where are we now? It seems there may have been a reversion of focus. Very many disabled people have real concerns and fears. So how can we continue the positive sea change in attitudes towards disabled people, that we witnessed during Games time, as well as providing real access to opportunities for disabled people to develop career pathways within the creative and cultural industries?
We want to hear from you via Twitter. Please Tweet us @AccentuateSE using #cultureshifting and join in the debate.